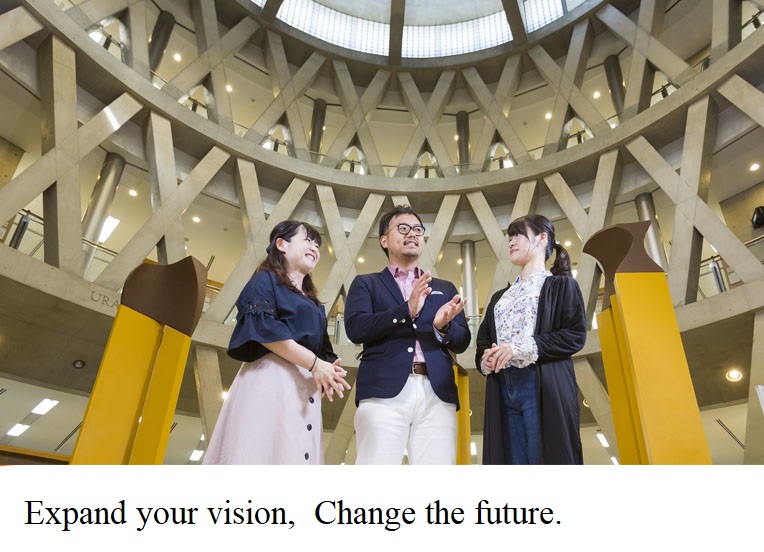 Business schools must transform themselves to keep pace with the surge in social change. Until recently, private companies sought to maximize their profits by enhancing the economic impact of their activities.
Currently, however, they are shifting their priority to the quest for ways to ensure sustainable development through collaborations with local communities, related organizations, and individuals.
This is because companies have become aware that seeking profit alone could lead to a decline in the value of society at large.
At the same time, contemporary society faces much more complex challenges than ever before as a result of the diversification of values and rapid changes in social systems. This in turn makes it difficult to address social problems through conventional approaches based on the vertical division of disciplines.
Business leaders who are expected to open up the future need advanced management skills to systematically improve the common value of society through dialogues and collaborations with a wide range of people.
Mission Statement
HBMS is focused on training the next-generation of business leaders for various regions in Japan, and around the world by fostering management skills to respond to the needs of business people engaged in starting new businesses, creating innovation, enhancing management skills, and succeeding and developing businesses, and by developing emerging management skills to respond to the drastic change in society.
HBMS Summary
Department and Major

Graduate School of Business Administration
Program for Leadership Development

Degree

Master of Business Administration (MBA)

Capacity

25 students

Term of Study

2 years

Location

Hiroshima Campus (1-1-71 Ujina-Higashi, Minami-ku, Hiroshima)

Course Number

37 courses (starting from 2018)

Course Hours

Weekdays: 6:30 PM-9:30 PM (2 classes)
Saturday: 9:00 AM-7:30 PM (6 classes)

Credits required for master course completion

34 Credits (Master's thesis not required)

Full-time Faculty

11 (as of end of Mar 2018)

Date of Examination
(Secondary Screening)

First Intake : November 25 (Sat) and 26 (Sun), 2017
Second Application Period / Corporate Recommendation : February 17 (Sat) and 18 (Sun), 2018

Admission Fees and Tuition

【Enrolment fee】282,000 JPY (Residents of Hiroshima Prefecture), 394,800 JPY (Non-residents of Hiroshima Prefecture)
【Tuition Fee】535,800 JPY per annum
Admission Policy
The HBMS seeks students aiming to become next-generation business leaders who can continuously develop management innovation of business organizations indespensible to sustain and develop a creative and vital economy and society. A prerequisite for admission is that the applicant has practical working experience as a team leader with a suitable background to become a successful business leader (this may also include student activities).
We are seeking the following types of applicants:
Curriculum Policy
The curriculum of HBMS consists of Basic Courses and Advanced Courses in business management. Specialized Courses cultivate specialized knowledge and abilities to carry occupations that require an advanced level of expertise. Students take Practical Courses to enhance their skills of designing whole businesses and exercising leadership. All courses cooperate and collaborate with local businesses and organizations.
Diploma Policy
Through a systematic course of study, students learn both the theory and practical side of business management. The following academic degree will be conferred to those who have specialized knowledge and abilities as highly skilled experts who can contribute to the growth of a creative and vital economy and society.
| | |
| --- | --- |
| Degree Name | Master of Business Administration (MBA) |